All Orders Over $100 Ship Free!
Bambini Fleece Swaddle Blanket
Regular Price

$16.99

Sale Price

$16.99

Regular Price

$18.99

Unit Price

per
This Bambini Fleece Swaddling Blanket is a definite must-have for your baby. Swaddling may help prevent colic and may even reduce the risk of SIDS.

Cozy Fleece 100% polyester. Available in off-white/cream
Fleece Swaddle Blanket
Velkro Closure
100% Polyester Fleece
Size: One Size, up to 12 mos.
Color: Off-White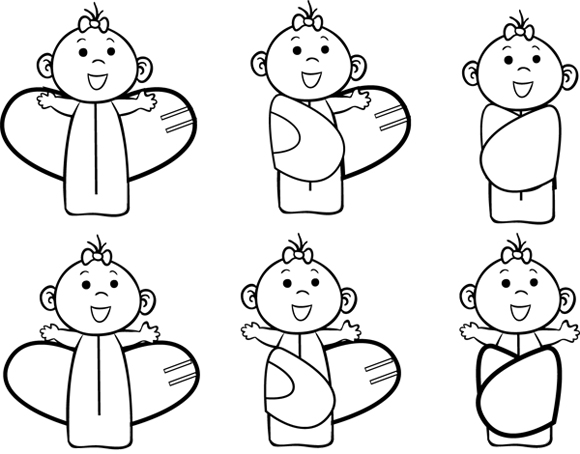 Variant:

Cream / Newborn

SKU:

3612Cream

Weight:

0.37 lb

Product Type: Accessories
Enter the content to use inside the accordion panel selected.
April 20 2022 – Shopify API

If you were to offer your child a candy bar or an apple, which would they choose? What if instead, you offer them the choice between crackers and cheese or an apple? Teaching kids to eat well can be real tricky. You don't want to turn every meal into a lecture, but if you wait too long, they could pickup...

Keep reading

February 14 2022 – Shopify API

Your pregnancy BMI (Body Mass Index) determines your weight gain recommendations. Your BMI is calculated by multiplying your weight in pounds by 703, then dividing by your height in inches squared. Or you can download a BMI app and do the calculations. You can search "adult BMI calculator" at cdc.gov, or use the chart below. 

Keep reading

January 31 2022 – Shopify API

Expectant dads share a lot more than the birth of their bundle of joy with their partner. Long before that bundle arrives, you may share in many of the symptoms, including pregnancy mood slumps, which are surprisingly common for expectant dads. Fluctuations in your hormones can play a role, but feelings factor in as well. Almost every dad-to-be, just like...

Keep reading